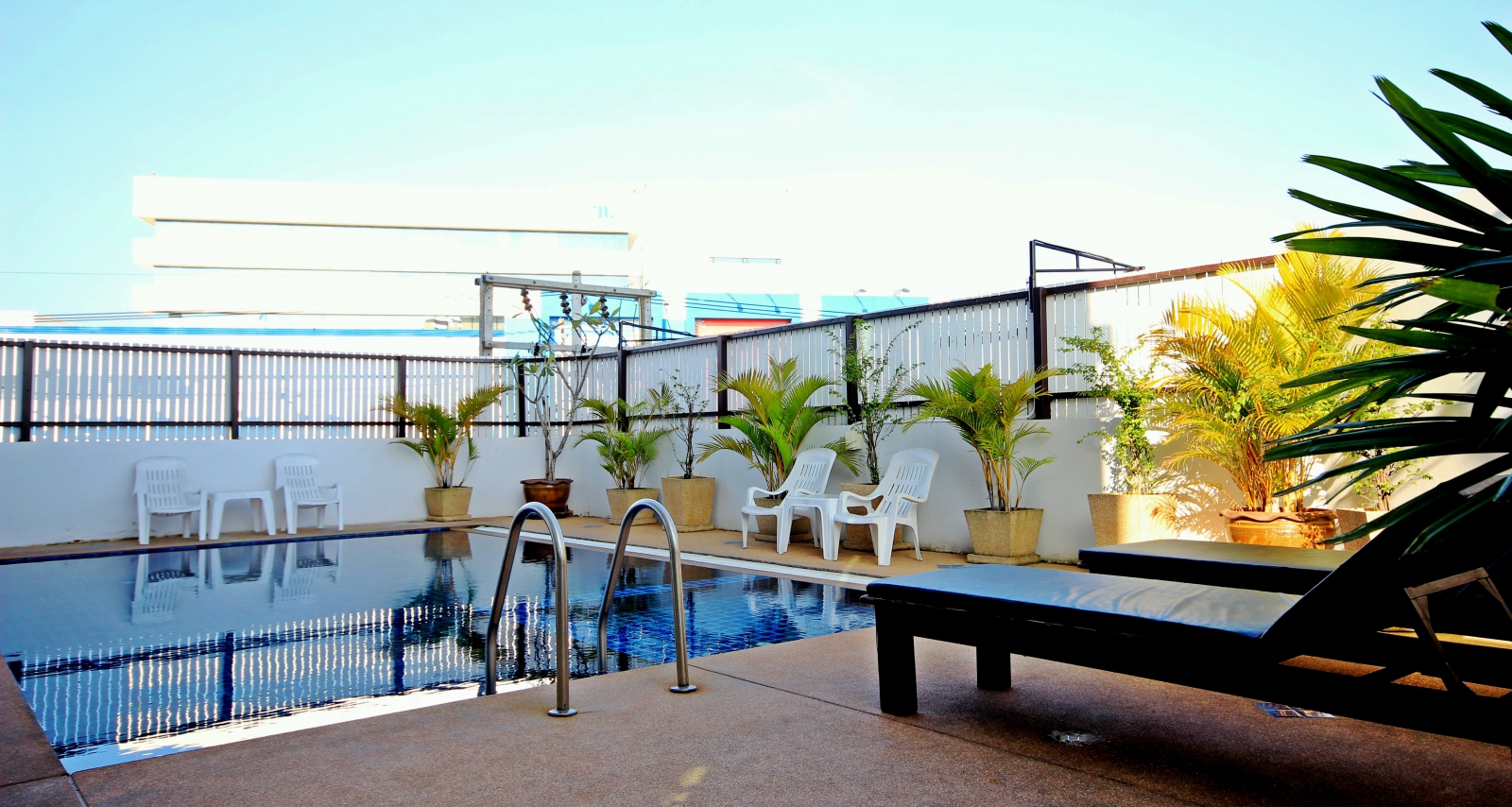 Airport Resident Chiangmai,
This is an excellent and comfortable place to stay?
Airport Resident currently holds two buildings located back to back at the same premise. We provide you with options of both monthly and daily stays.
With its prime convenient location, Airport Resident Chiangmai is the best budget option in town for both short-and long-term stay. Located a mere 5 minute shuttle ride from the international airport and 10 minutes from Chiangmai Railway Station and Night Bazaar, this hotel and serviced apartment is in a short walking distance to a business district, Central Airport Plaza, Rimping Supermarket, entertainment venue, and the old city. The rooms are well equipped, with the reception 24 hours to attend to your immediate needs. Our friendly staffs will make this place a home away from home during your stay.
Reservation
Room reservation are open for booking & rental on a daily, weekly & monthly basis. We also accept walk-in subject to the availability of room on a first-come first serve basis. You can find more of our reservation - terms & conditions at this website: www.airportresident.com.
Conclusion
We sincerely hope that with the above concept and principles will ensure that all our guests enjoyed a wonderful and memorable stayed here with full of confident, comfort, convenience and safety. Our Managements and staffs sincerely welcome you, your families and friends to stay with us - Airport Resident Chiangmai, Thailand.

For further details about our room, services, rates, facilities and reservation, kindly click this links: www.airportresident.com
or contact us;
Airport Resident (1)
47/2 Soi 1, Mahidol Road, T.Haiya, A.Muang, Chiangmai, 50100, Thailand.
Tel: 053-202 666, Fax: 053-202-666
Hotline: +66-86-4308605
Email: sale1@airportresident.com, Line: ap1_cm
Airport Resident (2)
179/9 Mahidol Road, T.Haiya, A.Muang,Chiangmai, 50100
Tel. 053-201952-3 Fax. 053-202666
Hotline: +66-88-2634819
E-mai: sale2@airportresident.com, Line: 0882634819